---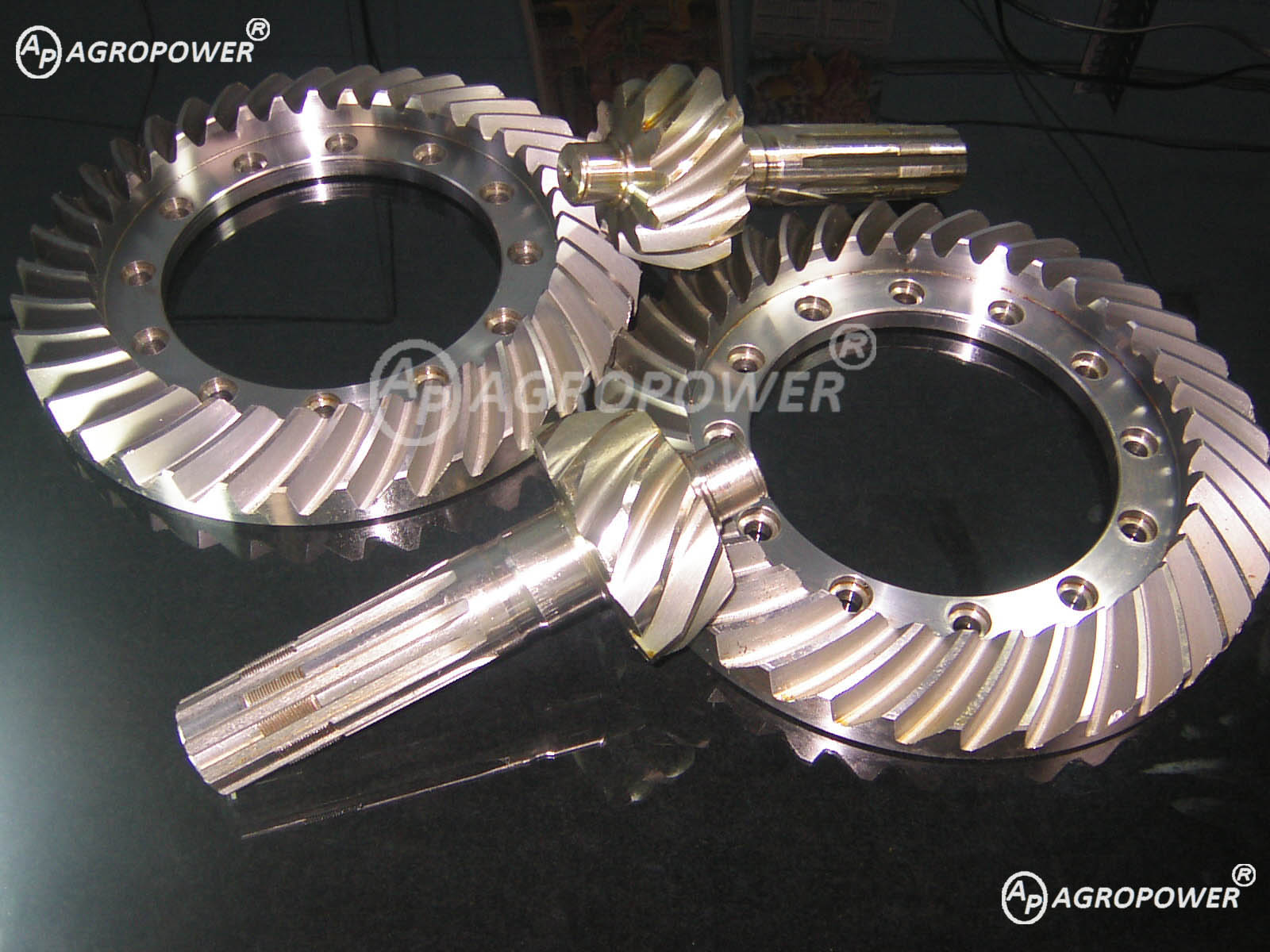 We at GOELA ENGINEERS manufacture and supply premium quality Crown Wheel and Pinion. Latest technology and the best modern Gleason machines are utilized for manufacturing these spiral bevel gears sets. These are available in diameters ranging from 20mm to 380mm. We also offer a wide range of Crown and Pinion Set that finds very extensive applications and are widely used in automobiles, tractors and industrial gearboxes and machinery. These can also be customized as per the sample or technical drawings provided by the customers. We have developed crown and pinion sets for applications such as Massey Ferguson, Ford, Zetor, Ursus, UTB, UMZ, MTZ, Jeep, Toyota, Nissan, Mercedes Benz, Dana, Spicer, JCB, Swaraj, Mahindra and many more. These Crown Wheels and Pinion have excellent features such as Noiseless and frictionless performance• Robust Structure• Durability • Excellent Heat Distortion Control • Excellent Wear Resistance
Send us your requirements for Crown Wheel Pinions just by clicking on this link goela.parts@gmail.com or call us at +919810645100 and you will talk to Vishal Goela at Goela Engineers (a gear manufacturing company) to discuss more. We shall be more than happy to offer our best services and products.
We manufacture a wide range of Crown and Pinion sets to service trucks, buses, cars and utility vehicles. We offer world famous system of hypoid gear generation- Gleason (Face Milling), Gear Generation, Zerol bevel gears, spiral bevel gears, straight bevel gears.
Our gear sets see application in heavy, medium and light duty trucks, buses, tractors, passenger cars, utility vehicles,  cooling towers and so on. The pinions are machined from aero space grade S82 steel which is 20% tougher than EN36B that as most other pinions are produced from. The crown wheel will fit most types of LSD differentials.We have state-of-the-art machines under both systems.