1. Forgings: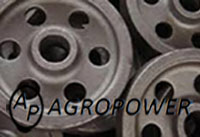 Closed die drop forging is a steel sha ping process whereby a heated steel billet is placed on a lower die mould block, while an overhead, die-equipped ram hammer drives or "drops" down, forcing the metal to fill the cavity of the two die blocks. Our drop forging process produces near net shapes that will require only a small amount of machining or finishing, thus reducing production costs. When it has to be drop forged, turn to Goela Engineers for incomparable results.
2. CNC turning: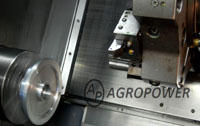 Forgings are turned with excellence in CNC turning centers. From small shafts to large forgings and casting, we have the right machines to meet your turning requirements. Goela Engineers turning department consists of five turning centers and allows us to handle up to 500 mm swing and 1250 mm length between centers. Our experience in threading is comprehensive, allowing us to solve your requirements including internal, external, inch, metric and API threading applications.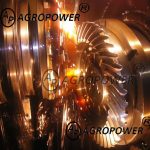 3. Gear cutting:
Done on Gleason spiral bevel gear generators and Gleason straight bevel gear generators, hobbing on imported spline hobbing machines and further processes.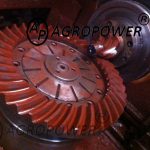 4. Testing:
gears are tested for various parameters. High precision Gleason bevel gear testing, Maag lead profile testing machines are used for these purposes.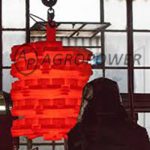 5. Heat Treatment:
Heat treatment is done through the sealed quench gas carburizing route.
6. Grinding:
Cylindrical grinding, internal grinding, Spline grinding, thread grinding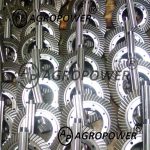 7. Lapping:
Lapping is done on Gleason lappers to make a perfect pair. This pair is numbered so that they find their place in the machine together.